Planning to apply to med school?

Talent isn't enough to get into med school. So what is?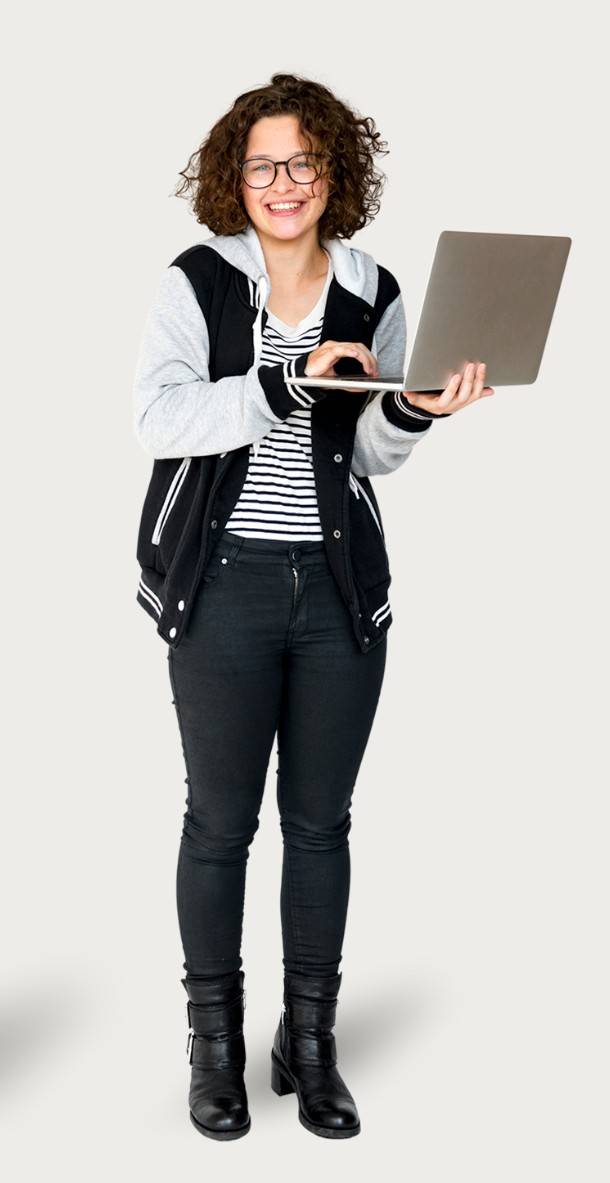 How do you know which advice to follow?

Have you noticed the number of conflicting opinions on the fool-proof way to get into medical school? All those online forums, college tutors, family friends.
Take the wrong advice, and you risk wasting years of your life – or ruining your chances of medical school. And experts say the vast majority of advice on the Internet about medical admissions is incorrect.
It's sad but true: med school admissions can be a bit of a game. Those who don't know the rules are often left out.
You've heard admissions committees are looking for certain things.
But what are they?  
As a super-stressed Harvard pre-med, I dreamed of finding someone who would listen to my story, someone in my corner who knew exactly what committees look for and could teach me how to present it to them.
I see that need is as strong as ever for students now.
The application process is unbelievably stressful, and I've seen it break people.
That's why I started this business:
to relieve you of that stress by showing you what to do.
I'm Dr. Suzanne Miller, practicing emergency physician, former Harvard pre-med tutor and admissions committee member, and medical admissions consultant.
I can show you exactly what you need to do to get into medical school. I've worked with thousands of hopeful applicants, from all walks of life.

And 99% of those who followed my advice throughout the whole process got in.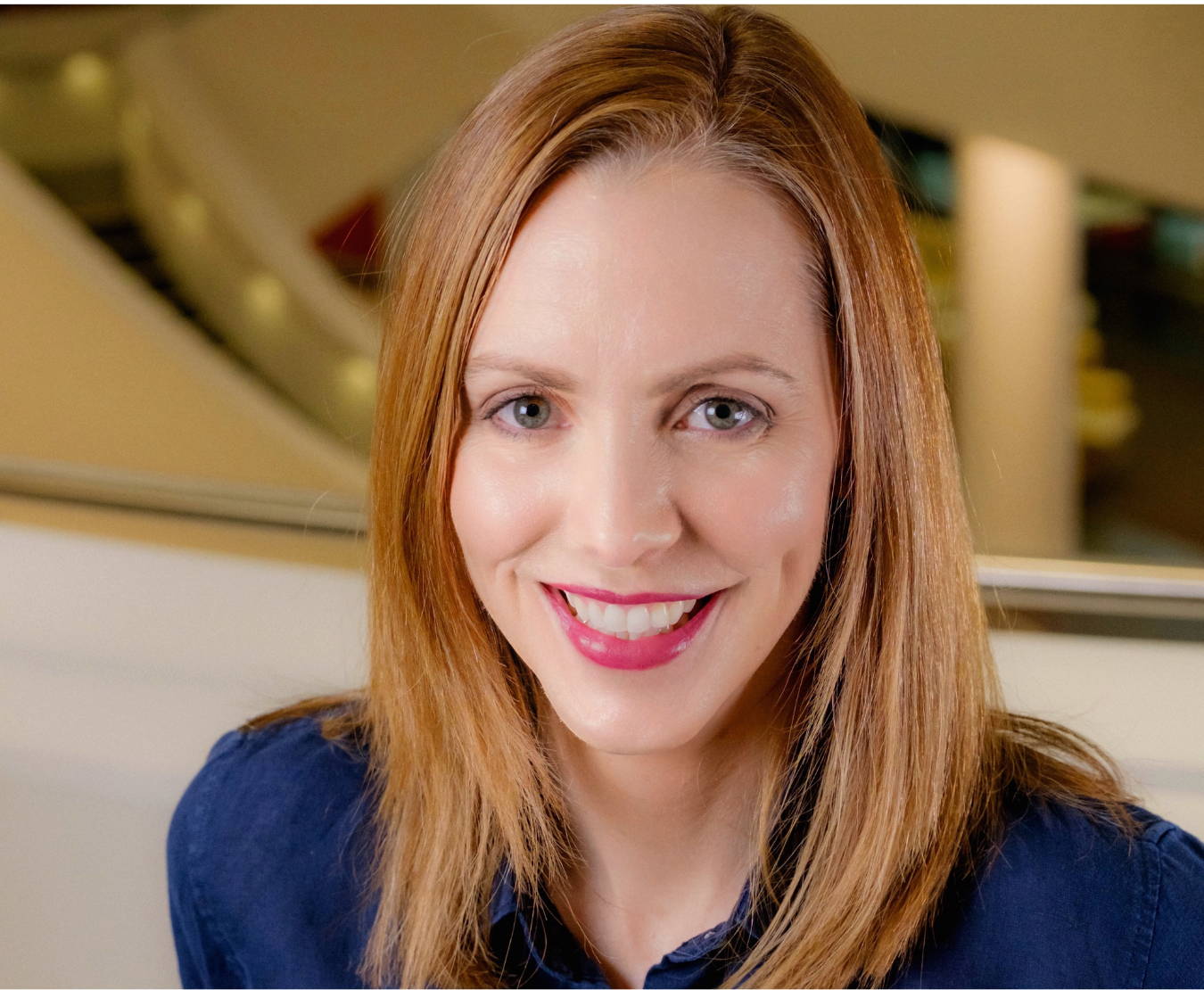 I received multiple interviews from different schools and was admitted to my first choice medical school early on in the application cycle, and I honestly do not think I would have been able to do it without Dr. Miller's help.
Not only did Dr. Miller's advice make me a stronger applicant, but it also helped give me direction and clarity in a process that is largely clouded by conflicting and poor advice from less-informed individuals.
It was truly a pleasure to work with Dr. Miller, and I recommend her to anyone applying to medical school. Her services are money well spent, you will absolutely not regret it."
TC, Georgetown
You're on the right path already

You've arrived on this website at the perfect time.
You're preparing and planning to apply, which is the ideal time to get advice.
(Often, clients who think they're ready to apply aren't, and I send them away to do more work. You can skip that detour!)

Individual and online guidance

I give you a roadmap in two ways.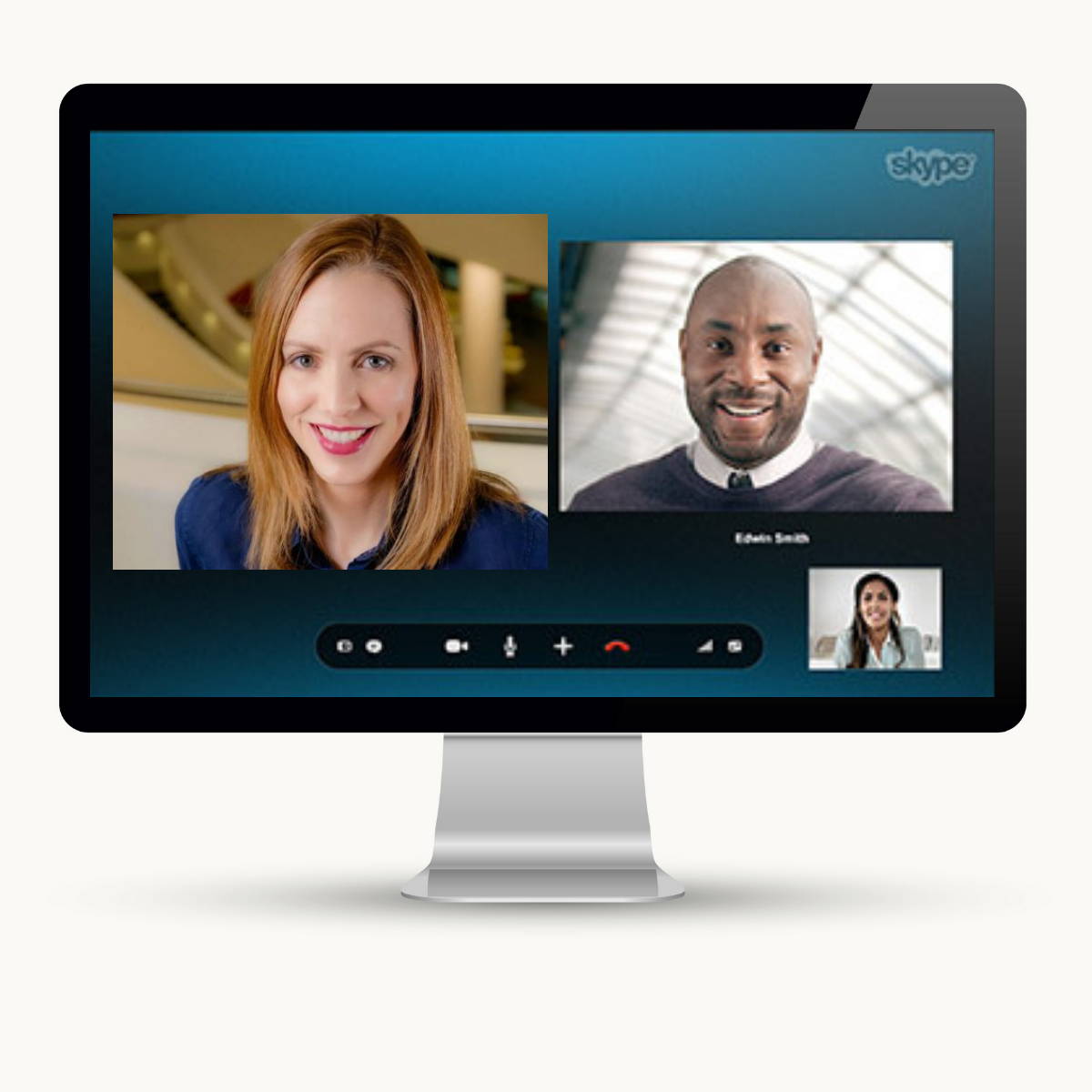 Personalized strategies specific to your unique situation.
Editing of every aspect of the application.
Interview prep.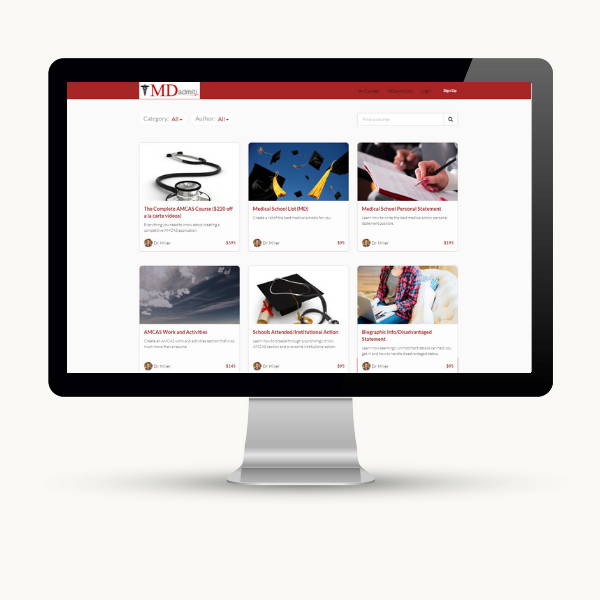 My best strategies and tactics, available online anytime at a fraction of the cost.

Take the full AMCAS course or choose one-off video tutorials.
"I could not recommend Dr. Miller more highly for any medical school applicant.
She served as a constant source of support for me throughout this process, going above and beyond… she not only provided me with fantastic personal statement edits and helpful interview tips, but she also gave feedback on my school application list, helped me craft a merit scholarship strategy, and talked me through my medical school decision.
She relieved a great deal of stress for me and my family, and I couldn't be happier with the outcome of this process.
I never expected to gain admission to many of the schools where I was accepted, and I attribute much of my success to Dr Miller's guidance."
SS, Harvard
"I am writing to you tonight with some wonderful news - I have been accepted to two medical schools!
Your knowledge, expertise, and emotional support have been crucial throughout this application season, and I will be eternally grateful for all of the work you have done with me.
Thank you so much for everything thus far - I would not have been able to achieve such success without you."
BL, Mt. Sinai
"I was accepted to my top choice medical school.

Dr. Miller is my mentor, advocate, and best possible resource.

Her knowledge extends far beyond her listed services.
My biggest regret is not working with her earlier."
JS, GW Med